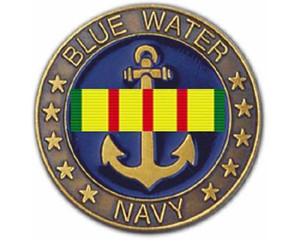 Blue Water Vietnam Veterans
Disability Attorneys
In previous blogs, our disability firm has written about the struggle that Blue Water Vietnam Veterans face when trying to obtain VA service connected compensation for conditions linked to Agent Orange. Finally, that is all about to change as noted in the following article from connectingvets.com at
https://connectingvets.radio.com/articles/blue-water-navy-how-to-file-disability-claims-jan-1-2020
12/9/19 by Abbie Bennett on connectingvets.com:
After a federal court declined to lift a delay on Blue Water Navy disability claims imposed by the Department of Veterans Affairs, claims processing is expected to begin Jan. 1, 2020.
Veterans can file their claims now, though, VA told Connecting Vets, and any Blue Water veterans previously denied for Agent Orange presumption should send in new claims. Veterans and their families do not have to wait for Jan. 1 to begin filing their claims.
Here's what you need to know:
• Veterans potentially qualify if they served on a U.S. military vessel that operated in inland waterways of Vietnam or served on a vessel no more than 12 nautical miles seaward from the demarcation line of the waters of Vietnam and Cambodia from Jan. 9, 1962 to May 7, 1975.
• Veterans 85 and older or those with life-threatening illnesses should have priority in claims processing.
• A veteran's family can submit a claim on their behalf if the veteran died before Jan. 1, 2020.
• Veterans need to submit a VA Form 21-526EZ for initial compensation claims. For initial survivor claims, submit a VA Form 21P-534EZ.
• If a veteran or surviving family member's claim was previously denied, it must be resubmitted under the new law. VA will provide back-pay to the date of the original claim only in certain cases. For previously denied claims, submit a VA Form 20-0995.
• Veterans or family members should be prepared to include any evidence of service in the offshore waters of Vietnam during the required timeframe, including names of vessels and dates of service.
• To qualify, the veteran must have or have had an illness VA considers caused by Agent Orange. A list of the diseases currently linked to Agent Orange and eligible for benefits can be found here.
• Veterans can qualify for health care, compensation or an Agent Orange registry health exam.
• Veterans will not have to show that their Agent Orange-connected illness started during or got worse because of military service, only that they may have been exposed because of where they served.
• If a veteran has an illness that is not on the VA's list of Agent Orange-connected illnesses, they will have to provide scientific or medical evidence linking it to the toxic herbicide or show that the problem began during or got worse because of military service.
• Veterans who want more information from the VA can call 800-827-1000, go to their nearest VA regional benefit office or click here.
• To find out if the ship you or your veteran served on had contact with Agent Orange, click here.
Decades of Waiting
After decades of trying to win disability benefits from VA, earlier this year, Congress passed and President Donald Trump signed into law the Blue Water Navy Vietnam Veterans Act. The law grants many of the veterans who served off the coast of Vietnam disability benefits for exposure to the toxic herbicide.
Shortly after that bill passed, though, VA Secretary Robert Wilkie invoked a measure in the law that allowed him to stay those claims and not begin processing them until the law officially goes into effect on Jan. 1, as first reported by Connecting Vets.
A lawsuit attempted to overturn that stay, but a federal court ruled that the original law allowed Wilkie to issue the delay.
The lawsuit also attempted to clarify the Procopio v. Wilkie Federal Circuit Court decision, which reversed a 1997 VA decision to deny that Blue Water veterans were exposed to Agent Orange while serving offshore of Vietnam. The Procopio decision earlier this year meant that the VA should presume veterans who served in the waters off the coast were exposed to Agent Orange at some point during their service, and as a result were eligible for related VA benefits. But both routes to benefits for Blue Water veterans were shut down by the stay and with the court's decision, will remain closed until the first of the year at the earliest.
More than 400,000 veterans or surviving family members could be eligible for benefits, according to VA. About 77,000 Blue Water veterans were previously denied claims by VA.
If you are looking for information about service-connected compensation related to Agent Orange, please give us a call at the number on this website. Our disability attorneys will be happy to consult with you at no cost. If you are a Blue Water Vietnam Weteran with a medical condition that the VA has deemed related to Agent Orange, now is the time to file your claim. Click here for a list of presumed Agent Orange related medical condition.