Is Universal Basic Income Better For SSI Recipients?
Social Security Lawyers
In the 2020 Democratic Presidential Race, there is a candidate named Andrew Yang. One of Mr. Yang's hallmark proposals is to create what he considers a "Freedom Dividend." This would essentially be a $1,000 per month payment to all U.S. Citizens over age 18. Mr. Yang's website describes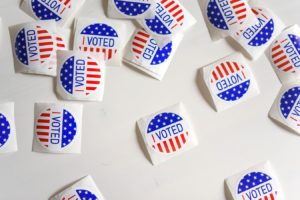 "The Freedom Dividend is a form of universal basic income (UBI), a type of social security that guarantees a certain amount of money to every citizen within a given governed population, without having to pass a test or fulfill a work requirement. Every UBI plan can be different in terms of amount or design.
Andrew Yang is running for president as a Democrat in 2020 to implement a guaranteed income. This form of basic income that he is proposing for the United States is a set of guaranteed payments of $1,000 per month, or $12,000 per year, to all U.S. citizens over the age of 18. Yes, that means you and everyone you know would get $1,000/month every month from the U.S. government, no questions asked."
On Mr. Yang's website it is noted that this $1,000 per month would not affect payments for service connected disabilities through the Department of Veterans' Affairs. In addition, it is suggested that this $1,000 per month would be in addition to any payments through Social Security for retirement or Disability Insurance Benefits (payments on one's work record).
What is less clear is how this would affect SSI (Social Security based on financial need for the disabled) and Non-Service Connected VA Benefits (benefits for war-time veterans of limited means).
Full SSI payments in 2019 are $771 per month. This is less than the $1,000 per month of universal income proposed by Mr. Yang. Right now, SSI payments are reduced nearly dollar for dollar when a recipient also receives unearned income. Non-service connected VA benefits are also reduced nearly dollar for dollar with receipt of unearned income, but VA non-service connected payments are about $1,100 per month (and are increased if there are dependents).
If Mr. Yang becomes president and his Freedom Dividend becomes law, would that be the end of SSI as we know it? Most likely that would be the case for those without a significant work record who are claiming disability (SSI claimants). But would this be a bad thing for those who are receiving SSI? Probably not. As noted above, Mr. Yang's Freedom Dividend is more money per month than SSI. Furthermore, it is not reduced by receipt of other income or financial assistance from others as is SSI. Therefore, even though SSI may go away under Mr. Yang's proposal, most adult SSI recipients would be better off in the long run.
At Smith Godios Sorensen, Inc., we continue to represent individuals applying for and who have been denied Supplemental Security Income (SSI) as well as Social Security Disability Insurance. Since Mr. Yang is quite a long-shot to win the presidential race, it is unlikely that his proposed Freedom Dividend will become law. However, it has been interesting to listen to him discuss this proposal as it would surely be a big help to current adult SSI recipients even though it would likely cause their SSI to be eliminated.