Veterans Disability Vietnam
VA Disability Lawyers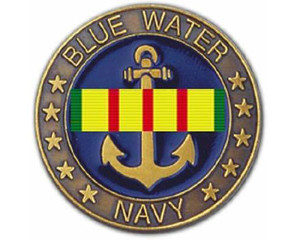 Three months ago (5/31/18) I posted a blog about Blue Water Vietnam Veterans closing in on legislation that would afford them VA legal presumptions and disability benefits related to Agent Orange exposure (read here). At that time, it seemed to me like a foregone conclusion that this legislation would be passed as it was unanimously approved in the House of Representatives (382-0). Speaking to the dysfunction in Washington, passage of this bill has appeared to hit a road block as the Senate focuses more on the cost of this legislation rather than on the moral and logical justification for the same. One questions whether the Senate understands that the wind blows and water flows into the ocean. The Daily Republic in Solano County, California provides an update below:
Agent Orange 'blue-water' benefits bill stalls in Senate committee
By Todd R. Hansen
FAIRFIELD — A bill that could give back benefits to thousands of Solano County Navy and Marine Corps veterans potentially exposed to Agent Orange during the Vietnam War has stalled in a Senate committee.
The Blue Water Navy Vietnam Veterans Act passed the House of Representatives on a 382-0 vote six weeks ago, but has been tabled in the Senate Committee on Veterans Affairs.
If approved, the legislation would restore the Agent Orange benefits to as many as 90,000 Navy and Marine Corps veterans who were stationed on ships in the bays, harbors and territorial seas of South Vietnam.
Only the so-called "brown water" veterans, those who served on inland waters, are now eligible for the benefits.
"I've been here since (2011) and I've seen thousands of sailors who have come in and said they have diabetes" or any of the 13 identified diseases linked to Agent Orange, said Ted Puntillo, director of the Solano County Veteran Services Office.
Puntillo said the general idea is that the U.S. government does not believe those stationed aboard ships that were not on inland waters would have been exposed to Agent Orange, a herbicide and defoliant chemical that was used from 1961 to 1971.
"Like Agent Orange knew to stop," Puntillo said.
Congress did provide for the benefits in 1991, but they were taken away in a 2002 administrative ruling by the Department of Veterans Affairs. Similar bills had been introduced in 2011, 2013 and 2015 but failed to gain traction.
"Several significant studies have shown that runoff from Agent Orange-impacted areas flowed into the harbors where U.S. ships were stationed. It was subsequently ingested into shipboard distillation and purification systems, where it was actually enriched and made more potent," the Military-Veterans Advocacy group said in a statement. "Countless U.S. Navy personnel were not only exposed to the toxin, but bathed in it, drank it and ate food that was cooked in it."
However, opponents of the bill, including a Department of Veterans Affairs undersecretary, have testified that the science does not support the claim of exposure.
The bill must pass the Senate by the end of the current session or advocates will have to start from the beginning.
Puntillo said no one should be getting their hopes up as the decision generally comes down to the cost of implementing the program.
The Congressional Budget Office reports that extending the benefits for 10 years would cost $1.1 billion.
The committee is chaired by Sen. Johnny Isakson, R-Georgia. Sens. Dianne Feinstein and Kamala Harris, California's representatives in the U.S. Senate, do not sit on the committee.
https://www.dailyrepublic.com/all-dr-news/solano-news/fairfield/agent-orange-blue-water-benefits-bill-stalls-in-senate-committee/