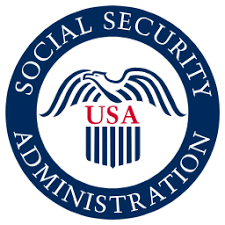 How does my work experience impact my disabilty case?
How a Disability Lawyer can help with work history forms
For Social Security disability clients over age 50, the way in which you fill out your work history report could be the difference in getting benefits at the initial level or having to wait for a disability hearing in front of an Administrative Law Judge.
So many disability claimants are of the mistaken belief that if they can show that their past jobs were easy; they will be able to show that their disabilities existed for a longer time and this will entitle them to more benefits. This is not the case at all.  In fact, you cannot receive any disability for the time frame that you are working gainfully, and you cannot receive any disability more than one year before your application date.
Once a disability client turns 50 years old, a major analysis that Social Security undertakes is whether you can return to any of your past relevant work (jobs that you have performed at a gainful level within the last 15 years).  Simply put, the harder your past jobs were, the easier it will be to prove that you can no longer perform it.  If your past work was very easy, the opposite is true as it is very difficult to prove that someone cannot do something that is easy.
Given the foregoing, you should be open and honest when completing your work history forms.  But, do not shoot yourself in the foot.  Really think of any of the physically demanding parts of your past work and be sure to list those on your work history form.
Work history forms are typically completed shortly after or along with a disability application.  Thus, it is often a good idea to hire a lawyer before applying for disability rather than waiting for an appeal.  If you have a lawyer involved in your case from the start, he or she can ensure that you are properly completing the various forms that Social Security sends to you.
Please call the disability lawyers at Smith Godios Sorensen, Inc. if you would like help filing a Social Security Disability or Supplemental Security Income (SSI) claim.  We offer free consultations and we are happy to assist you with the necessary documentation.