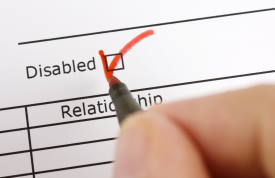 What happens when my unemployment ends?
Applying for Social Security Disability with our Disability Lawyers
What do I do now that unemployment is ending?
By the end of June, federal pandemic related unemployment will be ending in Ohio.  That means that the additional $300 per week that unemployed workers have been receiving from the federal government will be going away.
What are some choices for replacing that unemployment income?  If you are able to work full-time you will probably need to go back to work.  However, if your health has declined during the course of the pandemic and you believe that you would struggle to maintain a full-time work schedule, then you should probably apply for Social Security disability or SSI.
During the course of the pandemic, unemployment was paying out of work individuals far more than what they would typically be able to receive in disability.  In addition, the process for getting unemployment was far easier than the process for getting disability.
With this additional federal unemployment ending, disability will once again pay a higher amount than most unemployment claims.  Further, the government will be back to requiring that unemployment claimants show that they are looking for work and that they are not turning down acceptable jobs. This will make the process for getting unemployment far more difficult than it has been since the pandemic began.
If your health prevents you from working, you should stop seeking unemployment and you should instead seek Social Security disability.  Our attorneys are here to help you, please give us a call if your unemployment is ending or being reduced and you would like to look into replacing that income with Social Security disability or SSI.