Does my age matter when trying to get disability benefits from Social Security?
Disability Attorneys Representing Clients over age 50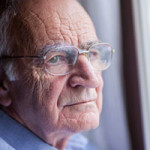 When applying for disability, age is a very important factor. Generally speaking, Social Security Disability lawyers are trying to prove that their clients are not able to maintain a gainful job because of their medical conditions. However, Social Security has enacted the medical vocational guidelines for older disability claimants. Social Security applications and Social Security appeals become easier to win as a disability claimant ages.
Once a Social Security claimant turns 50 years of age, disability attorneys can prove that they qualify for benefits if the claimant no longer can perform their past relevant work (work that they have performed gainfully in the last 15 years) and if they are otherwise restricted to sedentary jobs. A sedentary job is a job that involves sitting the majority of the day and lifting no more than 10 pounds on a regular basis. In other words, even if there are some jobs that a 50 year old claimant can perform, Social Security lawyers can help win their Social Security appeal or application so long as the only available jobs are sedentary in nature.
After age 55 it becomes even easier for Social Security lawyers to help their clients win a disability appeal or application. After age 55, so long as a client cannot perform their past relevant work, they can be found disabled even if they otherwise are capable of performing light level work. Light level work generally means that a disability claimant can walk/stand 6 of 8 hours per day and can regularly lift up to 20 pounds. Accordingly, Social Security Lawyers can assist a 55 year old claimant in winning benefits even if that client can do a light level job and/or a sedentary level job.
One major and complex exception to the foregoing concerns the issue of transferable work skills. It is tougher for a claimant with highly skilled past work to be found disabled under the above rules because they may have relevant work skills that transfer to sedentary or light level jobs. However, Social Security attorneys often times are able to convince the Social Security Administration that these work skills are irrelevant and should not be a bar to benefits. This is particularly true for individuals who suffer from mental health conditions in addition to their physical conditions. Mental health conditions that affect one's ability to concentrate are of significance here because it might prevent the disability claimant from following multiple steps or multi-tasking. Furthermore, social limitations might prevent the transfer of work skills as many skilled jobs involve in-depth interpersonal communication. Please note that medical treatment for a mental health condition is highly advisable if you are going to allege that you have a mental health condition that prevents you from using your previously acquired work skills.
Experienced Social Security attorneys should be able to help you understand how your medical conditions may qualify you for benefits under Social Security's medical vocational guidelines (GRIDS). If you have any questions regarding how your age impacts your likelihood of obtaining Social Security, you should give us a call- we offer free consultations.