Should I hire a lawyer if I get denied for disability?
Disability Appeals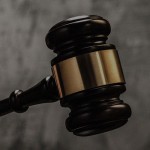 The Social Security Administration has four stages of disability appeals. At the first stage a disability client applies for benefits. If denied, the first appeal-a request for reconsideration-must be filed with The Social Security Administration. If you are denied disability, the next step is to file a request for a hearing (the second disability appeal) with a Social Security Administrative Law Judge. The hearing stage is the stage where most individuals who are awarded disability prevail. If denied disability at the hearing, a disability claimant can file another disability appeal with Social Security's Appeals Council.
If you are denied disability benefits at the initial stage, it is highly likely that you will end up in court. Just as you would not want to go to court on a criminal matter without an attorney, you should not go to court on your disability appeal without an attorney. In fact, the statistics show that in Ohio if you are denied disability at the outset, your case has about a 90% chance of winding up in court. The good news is that with effective representation you can increase your odds of obtaining disability once your case reaches the Administrative Law Judge hearing level. In preparation for your hearing, Social Security disability attorneys will collect all of your medical evidence, ask your doctors to complete forms regarding your restrictions, submit a written legal argument about why your case should be awarded, prepare you for attending the hearing, attend the hearing with you, make further legal argument at the hearing, ask you questions under oath so that you can fully tell your story, and question the expert witnesses that Social Security typically calls to testify in your disability appeal. Not only do Social Security disability lawyers help you at and before your hearing, but if you win your disability appeal, there is often confusing paperwork that your disability lawyer can help you understand. Furthermore, a disability lawyer can help you to verify the accuracy of your payments after your claim is awarded.
If you have been denied Social Security Disability or Supplemental Security Income (SSI), you should not give up. Instead, you should give us a call. All of the Social Security attorneys at our law firm have significant experience in preparing disability claimants for their hearings, representing claimants with their disability appeals, and providing counsel to claimants at their Social Security hearings. We offer free consultations on disability appeals and if we undertake Social Security representation we are only paid if you win your case.