Social Security Disability Assistance for People with Multiple Sclerosis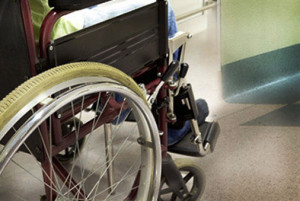 The National Multiple Sclerosis Society has published a pamphlet providing assistance for people applying for Social Security Disability benefits. Although the guidebook contains wonderful information, it encourages you to file on your own with the help of your healthcare professionals. This means that the burden is on you to file the application and deal with the Social Security Administration. You will have to file an application and complete all the forms for Social Security. This will add stress at a time when you should be focusing on your health and following your healthcare professional's recommendations for treatment.
Why face this hurdle alone? We can help you file your application and then we are the people dealing with Social Security. We will obtain all the documentation for your claim and submit it to Social Security on your behalf. Don't do this by yourself. Our job is dealing with the Social Security Administration. So, let us assist you as you file a
claim for Social Security Disability. Contact us now and we can help you file your claim.
View the pdf at: http://www.nationalmssociety.org/NationalMSSociety/media/MSNationalFiles/Brochures/Guidebook-Social-Security-Disability-for-People-with-MS.pdf