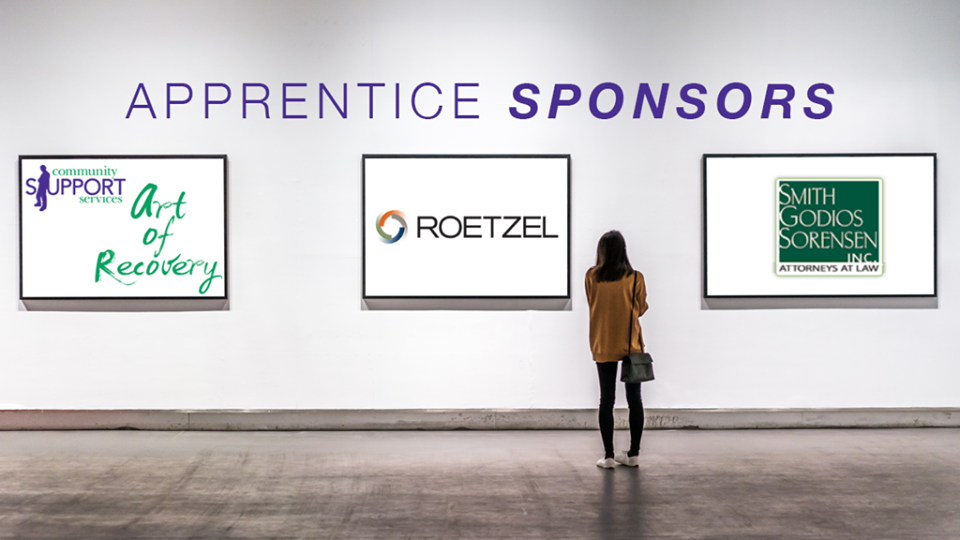 Smith Godios Sorensen Inc. Sponsors Community Support Services Event
Akron Disability Attorneys Smith Godios Sorensen Sponsoring Art of Recovery 2020
Smith Godios Sorensen Disability Attorneys are proud to announce that they are Apprentice-level Sponsors of Community Support Services' Art of Recovery 2020 Event! This event benefits the Expressive Arts Therapy Program at Community Support Services.  By bringing attention to artist's strengths at this event through artistic expression, CSS seeks to fight the stigma still associated with mental illness.
Many of CSS's clients live with severe and persistent mental illness and use the Expressive Arts Therapy program to express ideas that are difficult to put into words. CSS therapists help clients explore feelings, reconcile emotional conflicts, foster self-awareness, manage behavior and addictions, develop social skills, improve reality orientation, reduce anxiety, and increase self-esteem through the creative process and the resulting artwork.
The Art of Recovery Event provides an opportunity for  individuals to exhibit their artwork and receive recognition for their creative talents. Smith Godios Sorensen is excited to sponsor this event and support Community Support Services, a great organization helping so many in need.
For more information on the event, please click here.  For more information about Community Support Services and all they do in our community, please click here.