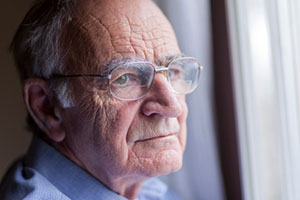 Can I get more Social Security Disability if my spouse has died?
How A Disability Lawyer Can Help You Get Social Security Benefits
A widow or widower can potentially receive Social Security benefits as early as age 50, depending on the circumstances.  If you are a widow/widower who is 50 years old and disabled, you can receive benefits based on your spouse's work record.  If you are 60 years old, you can receive a reduced amount of benefits without having to prove to Social Security that you are disabled.  If you are full retirement age, you can receive the full benefit amount while, again, not having to prove disability.
A disability lawyer can help widows/widowers obtain Social Security benefits if they are 50 years old or older but not yet age 60 and, therefore, must prove that they are disabled.  Another additional requirement that must be met is Social Security must find that the widow/widower became disabled within seven years of their spouse's death.  Again, this is something a disability lawyer can greatly assist with.
If you have questions about whether you may be eligible for widow/widower Social Security Disability benefits, please call us toll-free at 877-230-5500.