Are you disabled? How the Social Security Administration (SSA) Decides if You are: Step Number One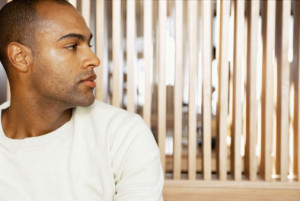 SSA uses a five-step evaluation process to determine if a person is disabled. These questions are: Are you working? Do you have a severe impairment? Does your impairment meet or equal one of the Listing of Impairments? Can you perform any of your previous work? Are there any other jobs you could do?
How confusing is the SSA's system for deciding whether or not you are disabled?
Consider the first question in the agency's five-step evaluation process:
Are you working?
Believe it or not, answering "Yes" to this question won't keep you from qualifying for disability benefits all by itself. By the same token, answering "No" doesn't necessarily mean you can move on to questions two, three, four and five. If you have already applied for benefits and been denied, you know how frustrating this whole process can be. If you haven't, take our word for it.
Who are we? We are Smith & Godios Inc. and we have helped thousands of people in Akron and Cleveland obtain government disability benefits. For a free consultation with an experienced disability lawyer, call 877-230-5500 or contact us online.
The SSA's Definition of 'Not Working'
The SSA defines "not working" as not engaging in "substantial gainful activity" or SGA, for short. To be considered disabled, you have to be unable to engage in SGA for at least 12 months. In real terms, this means you can be working and collecting disability payments at the same time, provided that you are not earning more than a certain amount of money each month. The amount, itself, changes each year.
For 2019, the limit is $1,220 per month gross. If you are making more than this, it is very likely that SSA will deny your case at Step 1 and you will be considered not disabled. A denial at step 1 is very difficult to challenge unless your earnings dip below the above figure due to your health.
Learn more about the other four questions in the SSA's five-step evaluation process on the following pages:
If We Don't Win, You Don't Pay. It's Just That Simple.
Our offices are located in Akron and Cleveland, and our attorneys help people throughout the state of Ohio.
If we can't help you by recovering benefits, you don't have to pay an attorney fee. There is absolutely no risk. You have nothing to lose and everything to gain. To schedule a free consultation, call 877-230-5500 or contact us online.