The Fifth and Final Step in the Disability Evaluation Process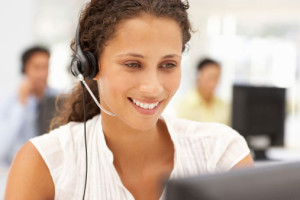 A Social Security Disability or Supplemental Security Income (SSI) claim can only be won at steps three or five.
Our Ohio Social Security disability attorneys can help you get there, and succeed.
The lawyers at Smith & Godios Inc. have helped thousands of people in Ohio obtain Social Security disability benefits.  It's what we are passionate about and it's what we spend most of our time doing. For a free consultation with an experienced disability lawyer, call 877-230-5500 or contact us online.
Are There Any Other Jobs while on Social Security Disability You Could Do?
If SSA believes that your impairment (or combination of impairments) won't allow you to do any of the previous jobs you've held in the last 15 years, it will look to see if you can do any other type of work before approving or denying your claim.
How does the SSA make that decision? Essentially, the SSA will have a vocational expert look at your medical limitations (as defined by the Judge or your disability lawyer) and a number of other factors, including your age, education, prior work experience, and transferable skills in relation to the demands of other occupations that exist in your region of the country. After considering all of that, the expert will state an opinion about whether or not you could make the transition to another line of work. Your disability lawyer can help by cross-examining this expert or by bringing additional work-place limitations to light. If you are over age 50, disability can often be achieved if you cannot do your past work and have not developed work skills that you can still utilize. This is called the GRID Regulations.
For information on the first four steps in the SSA's five-step evaluation process, see:
Providing Disability Help Statewide From Our Office in Akron, Ohio
If we can't help you by recovering benefits, you don't have to pay an attorney fee. It's just that simple. In other words, you have nothing to lose and everything to gain. To schedule a free consultation, call us at 877-230-5500 or contact our firm online.